"From a young age, sport and golf in particular has brought me a lot of happiness and many friends. It has taught me many valuable lessons along the way, lessons that I continue to learn each and every day.
"My family and I are therefore truly grateful to be in a position where I can give something back and help kids who are in a similar position to me when I was growing up. We want to give them the same opportunity to learn and enjoy the game that I love and to be able to start their own journey, all whilst growing the game the way I believe it should be.
"My wife Clare and I are so proud to be starting our 'Tommy Fleetwood Golf Academy' at Formby Hall Golf Club, the place where I grew up playing golf. I am also extremely proud to be launching it during the week I am hosting the British Masters at Hillside, as this region welcomes some of Europe's leading players, which I hope will provide further inspiration to kids in the area.
"Guidance is so important when you are learning the game and Norman Marshall played a significant part in my development as a junior golfer. I believe his enthusiasm and passion for junior golf are outstanding, so I am delighted he will be involved in the Tommy Fleetwood Golf Academy. It's important to us all that we have a structure in place that balances the discipline and etiquette of golf whilst still having fun and learning new techniques. We hope to deliver this to the community and establish a system that can be replicated globally.
"To all our future academy members, whether you have one lesson or whether you join us for many years, I hope you enjoy the experience and thank you for being part of another dream of mine!!"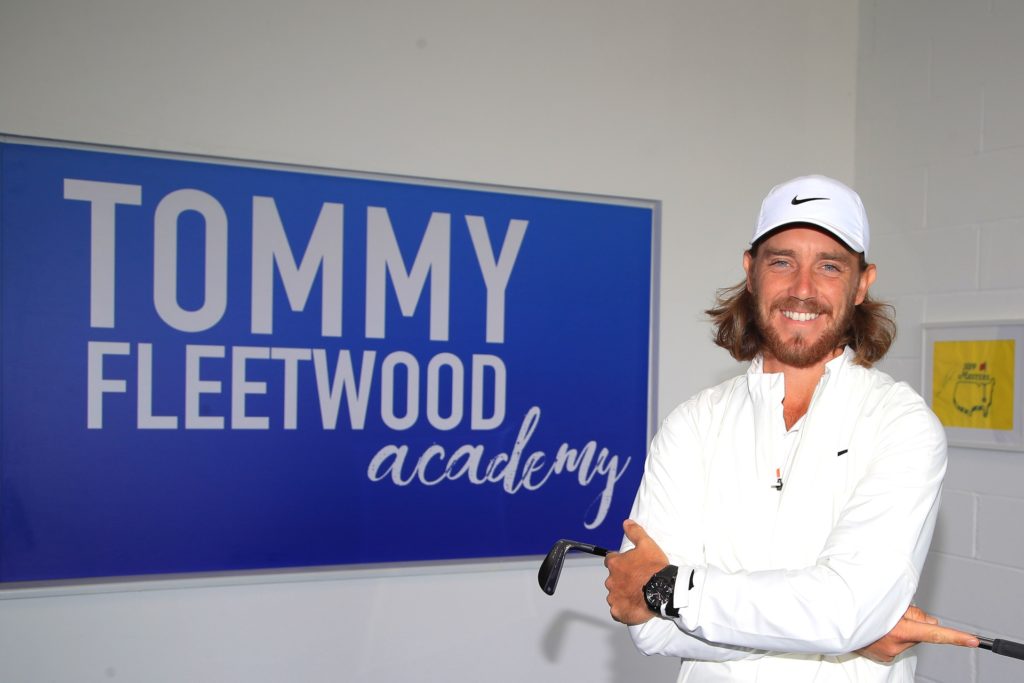 Featuring a wealth of experience, the TFA is here to give youngsters the opportunity to enjoy golf as a fun experience or to hone their skills as a serious up-and-coming golfer.
Here at The Tommy Fleetwood Academy we offer a structured programme of coaching for golfers of all abilities. Our programme is designed to give children and adults of all abilities a solid introduction to golf, from beginner through to international competitive level. The classes are divided along age and experience lines. They offer the opportunity to learn a game for life: either just for fun, or right through to the highest level of competitive golf.
Throughout the programme we draw inspiration from Tommy's fantastic swing. Regarded by many knowledgable observers and his peers, as the best golf swing in the world. We have benefitted greatly from Tommy's technical advice in the creation of the programme and we are modelling our golfers swings on Tommy's metronomic, repeatable and long hitting technique.
Tommy has even been known to join in our class challenges when passing by!!! His unique insights and easy manner with children make the special days when he shows up, live in the junior golfers minds forever!
If you'd like more information then please make a no-commitment enquiry and we'll be able to find the right event for you.